Firefighters and Emergency Responders
The State Fire Training via the OSFM website serves as a valuable resource and a one-stop-shop for all things related to the State Fire Training
---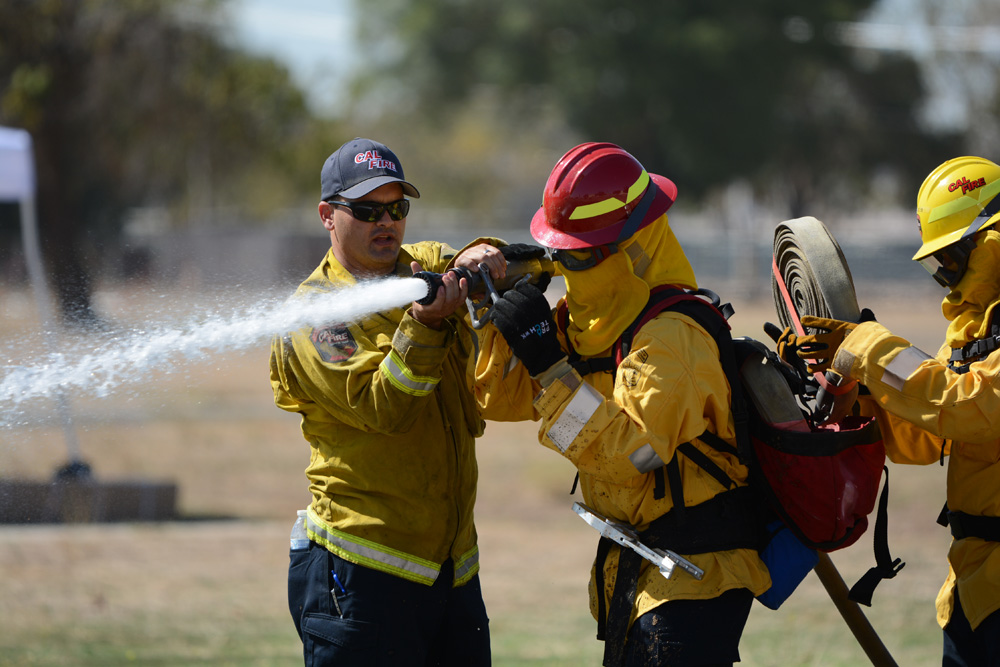 Our comprehensive resource center is your go-to destination for a wide range of resources tailored specifically to firefighters and emergency responders. Use the links below to dive into an extensive collection of training materials and resources. Stay updated with the latest safety guidelines and best practices to ensure your well-being and the well-being of those you serve. Our mission is to equip you with the knowledge and resources necessary to save lives and protect property.
Whether you're looking for the latest training manuals, safety protocols, or the latest information on wildfire mitigation. you'll find what you need in the quick links below. Together, we'll continue to strengthen our capabilities, enhance our knowledge, and ensure that you're always ready to answer the call of duty.
Eligible applicants include:
Local, state, and federal agencies including federal land management agencies;
Universities;
Special districts;
Native American tribes;
Private forest landowners; and

Non-profit 501(c)(3) or 501(c)(6) organizations (e.g., fire safe councils, land trusts)
Forest Health projects must further the regulatory goals of the Global Warming Solutions Act of 2006.
Applicants will be required to include a quantitative estimate of the net GHG benefit in terms of metric tonnes of carbon dioxide equivalent (CO2e) per the Forest Health Quantification Methodology (QM) and Calculator Tool. Some activities, such as planning, research, or education, may not have a measurable GHG emissions benefit. In this case, applicants must provide a justifiable qualitative description of how the activity will ultimately result in emissions reductions, further quantitative assessment of GHG impacts, or improve management actions or policy.
Forest Health projects must focus on large, landscape-scale forestlands composed of one or more landowners, which may cover multiple jurisdictions. Large landscapes will usually include watersheds, firesheds, or larger logical management units. The total project area should aim to be no less than 800 acres in size; landscape units do not have to be contiguous.
Eligible Forest Health projects must be large capacity, landscape-scale, with multiple benefits. The minimum grant amount requested for management activity projects should be no less than $750,000, with a maximum allowable request of $7 million.
Projects awarded with funding from the 2022/2023 fiscal year must be able to complete grant-related work by March 31, 2029.
Preference is given to projects that have environmental compliance (CEQA, NEPA, etc.) completed before the project application is submitted. Applicants must agree to complete all needed environmental compliance work within one year of award and must demonstrate progress toward completing the work within six months of award.
How to determine if a project is more applicable to the Forest Health or the Wildfire Prevention grant program?